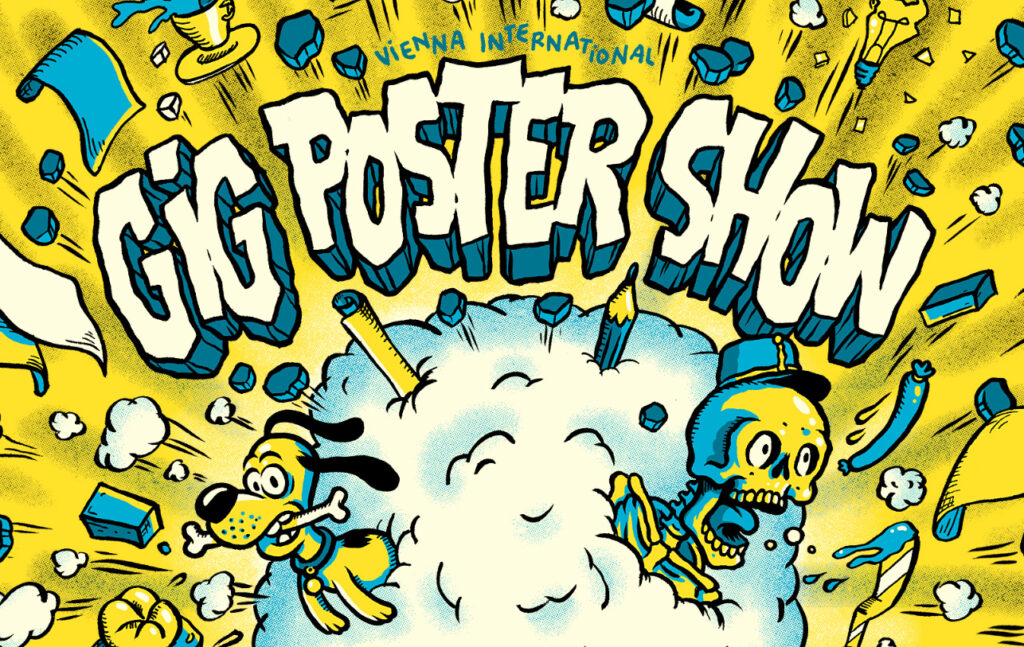 Originally we wanted to have our Vienna International Gig Poster Show back in spring 2020. We invited all artists, rented a location and we even designed and printed flyers and posters. But due to known reasons we had to cancel our festival… 
But we're back!
In 2023 we want to realize the original idea of showing the European gig poster scene with free entrance and in a central location in Vienna, Austria.
For this year's Vienna International Gig Poster Show we invited 14 artists and collectives from seven different countries to present their concert posters for bands like Foo Fighters, Melvins, Pixies, Iggy Pop, Sonic Youth, Mando Diao, Pixies, blink-182, Beatsteaks, Motorpsycho, Kreisky, Voodoo Jürgens, Green Day and many more.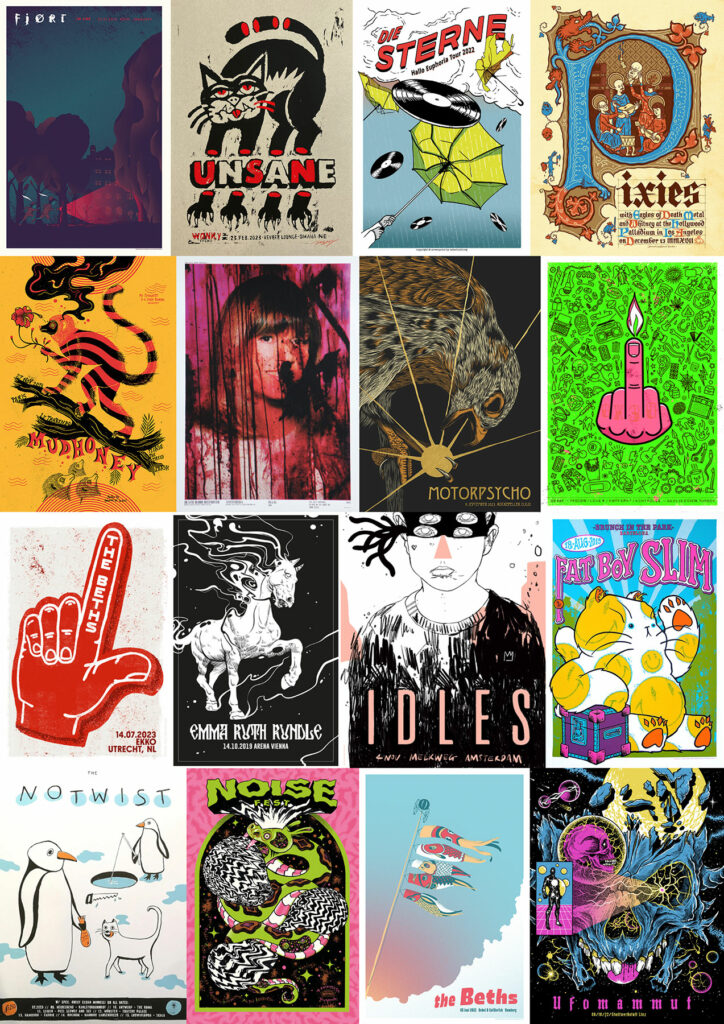 What can you expect?
The gig posters on display are independent artistic works created for concerts or tours. Most of them are screen-printed in limited editions. These concert posters are authorized by the bands or their managements and made for concerts all over the world.

The festival aims to show how diverse the European poster scene is. Among the exhibitors are both trained and self-taught artists. As well as people who come from a totally different working background. The common element is the love of music and a do-it-yourself mentality, which is reflected (among other things) in the medium of screen printing.

Each day we will have two artist talks to give visitors an understanding of the creation and printing process and to show all the steps from the initial idea to the finished artwork. In addition, there will be a live screen printing presentation during which our festival poster will be printed on site (using a very simple DIY setup). With this we want to show the audience the craft and labour involved. And hopefully we can encourage aspiring artists to try screen printing and start creating gig posters for themselves.
Why a crowdfunding campaign?
To make a festival with free admission possible we need your support and that's why we decided to launch a Kickstarter campaign. From October 3 – 24, 2023 we try to raise €3.500 to pay for rental fees and (technical) equipment on site. Furthermore we want to cover the printing costs to print for a few promotional posters and a small amount of flyers/brochures as well as the materials we need for our live screen printing session. And of course for producing all the rewards 🙂
You can find all details and rewards on our Kickstarter page.
Thanks for your time and support!